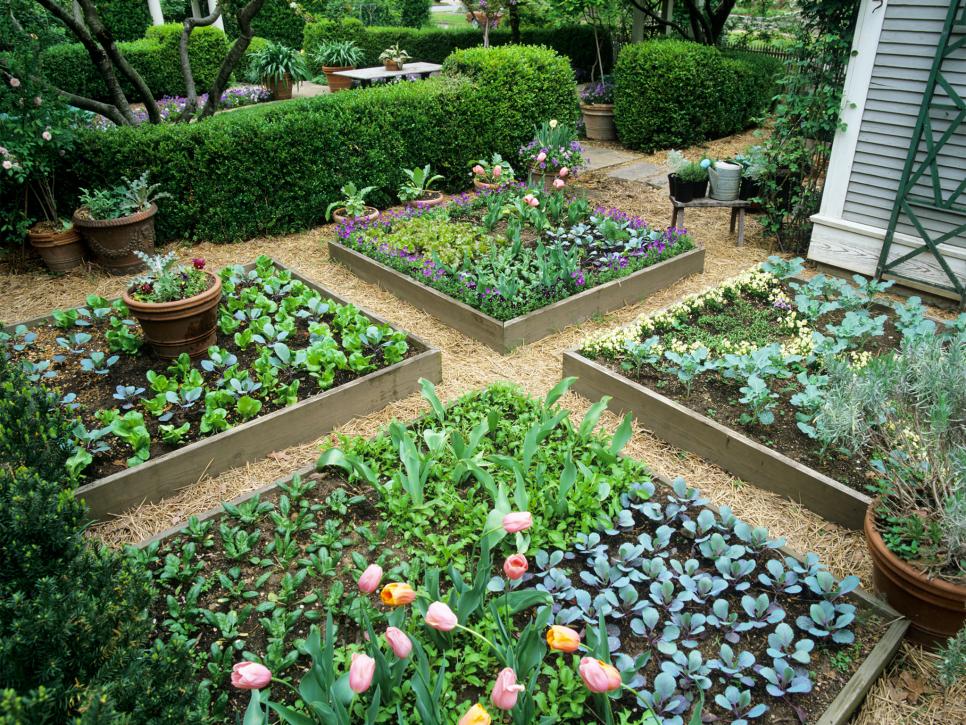 Many of us are lucky enough to have at least a small area of land surrounding our homes. Yet we often choose to plant grass, marigold and azalea beds, wisteria, hedges or other plants that look nice but don't give us anything in the way of nutritional value. Edible plants are equally beautiful and good for our health by providing plenty of fresh food for our diet. However, many people avoid growing food because they can't imagine planting and maintaining a vegetable garden.
Nearly any homeowner can grow a meaningful amount of food in their yard. Making edible plants part of your overall landscaping plans can result in a beautiful outdoor space, full of interesting textures and designs that taste as good as they look.
Edible plants can be easily incorporated into your ornamental landscape design. Many edible landscapes utilize plants that look great year round, yet are low maintenance and don't need to be replanted annually like many of those used in a kitchen garden. Make sure you select species of edible and fruit-bearing plants that are suitable for the climate in your area.
An easy approach to growing food involves starting with a simple one-on-one replacement. Switch out just one ornamental plant or tree with something similar that's edible. Then try it again with something else. Go at whatever pace suits you. For example, you could replace a magnolia tree with a Fuyu persimmon, planting peppers in place of zinnias, using hanging tomato plants in place of hanging spider plants, and switching out boxwood with blueberries.
Consider replacing a typical landscape with decorative borders of herbs, rainbow chard, and striking paprika peppers. Instead of the fleeting colour of spring azaleas, try the year-round beauty of blueberries—or pear and plum trees, which put on a spring show of flowers and colourful fruits that produce yellow fall foliage. These plants aren't just pretty—they provide healthy food and save money and resources.
Fruiting shrubs like blueberries, currants, and elderberries are attractive shrubs in their own right, putting out pretty flowers in spring and, especially in the case of blueberries, a colourful fall show. In addition, they produce loads of delicious fruit.
Adding herbs to your landscape makes good economic sense. Reserve a small section of your vegetable garden for herbs or integrate them into your landscape. Rosemary, sage, thyme, winter savory, basil, and oregano all blend in well with flowering perennials.
Growing fruits and vegetables in your yard provide an inexpensive source of healthy produce and the chance to grow unusual varieties. It may seem overwhelming to most people, but it's actually much simpler than it sounds. All you need is a few square feet of the great outdoors, a water source, and a little time. Your grandparents did it, and so can you.